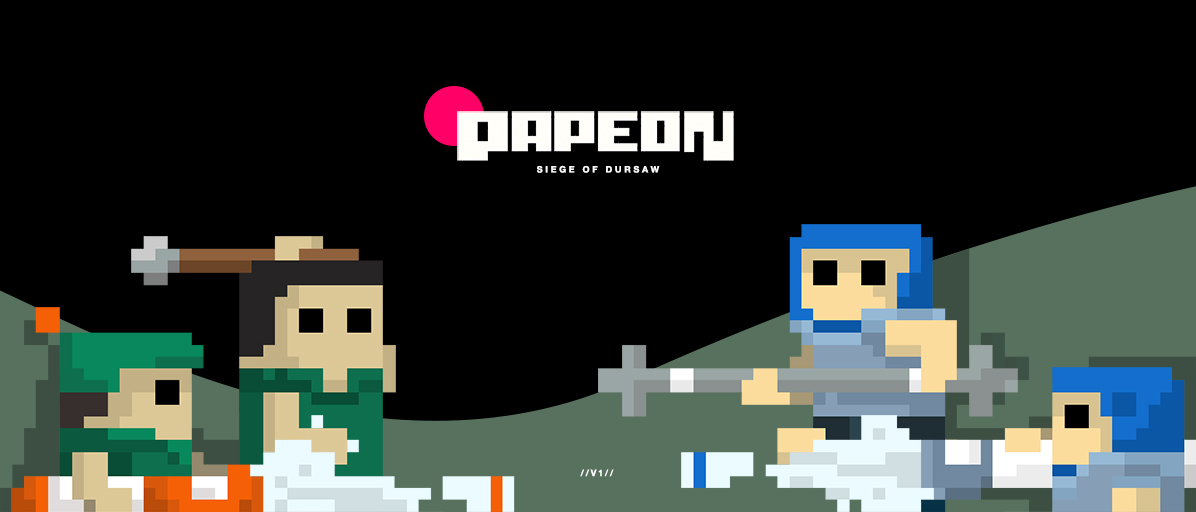 Papeon Wargame
A downloadable paper wargame
Papeon Wargame is a print and plays wargame with actionable paper figures that shoot, joust, and many more. Choose between two opposing factions: Dursaw Warrior or P.I.K. Elite – build and customise your own paper army!

Follow Papeon Wargame on Instagram and Youtube for daily updates and tutorials. Any feedback are appreciated for the continuous development of Papeon Wargame.

Craft, Customise, and Charge!


Download
Click download now to get access to the following files:
Papeon Rule Book Edition 01
672 kB
Comments
Log in with itch.io to leave a comment.
haven't even played and already want a loot box
Holy moly this game looks really cool! Is it possible that you take suggestions on unit ideas?
WOWKWOWKWOWK 10 years ups and downs, finally ma boooi.
Greetings, my name is Coconut Mousse. I invite you to my jam about card game. The goal is everyone could have play your game without having accessory even a dice
be sure to visit us if you are interested
Just downloaded! I'll play with my kids over Christmas break. Super cool idea! It brings me back to my childhood of playing Weapons and Warriors.
Hi thanks! Really happy to hear this. Please let me know your thoughts and any feedbacks after playing and crafting. Hope you have a wonderful holiday!